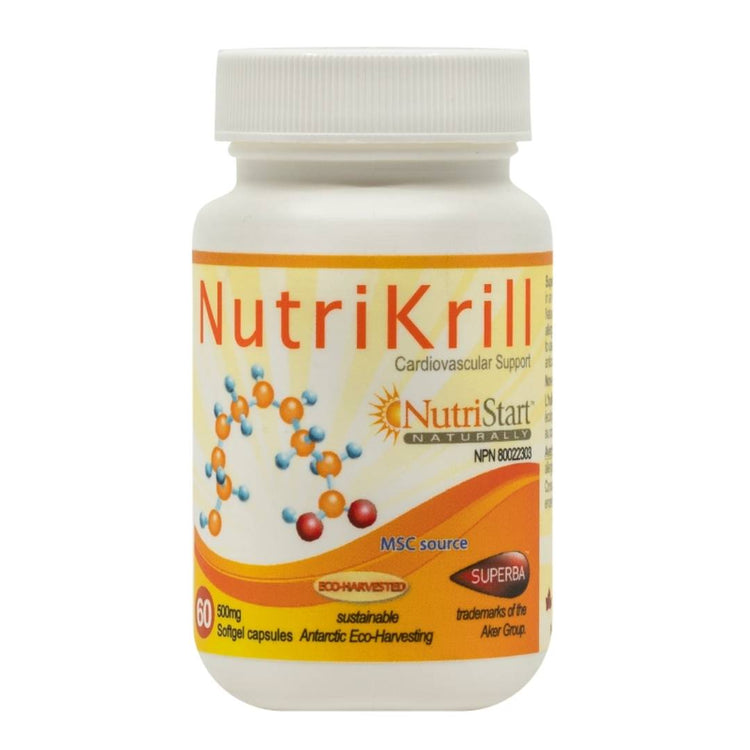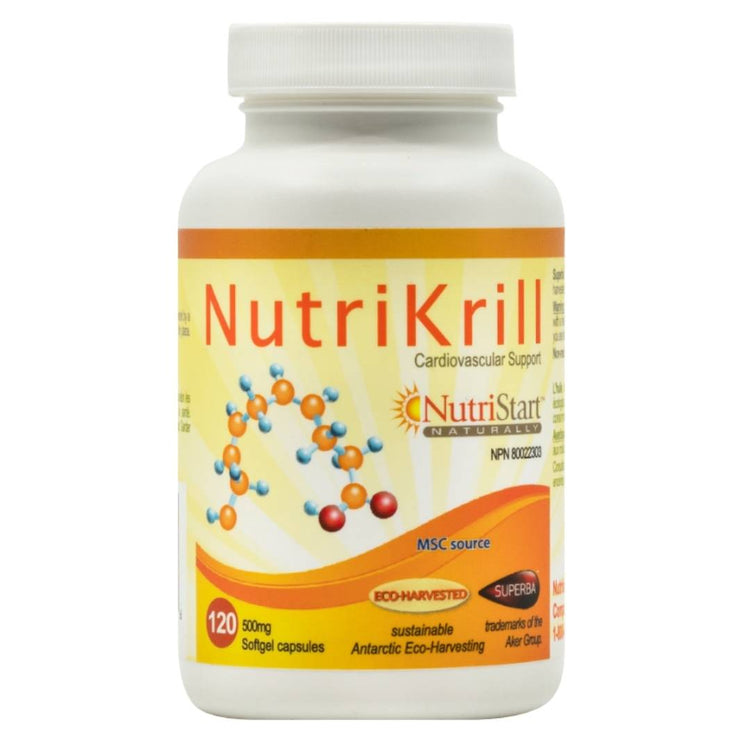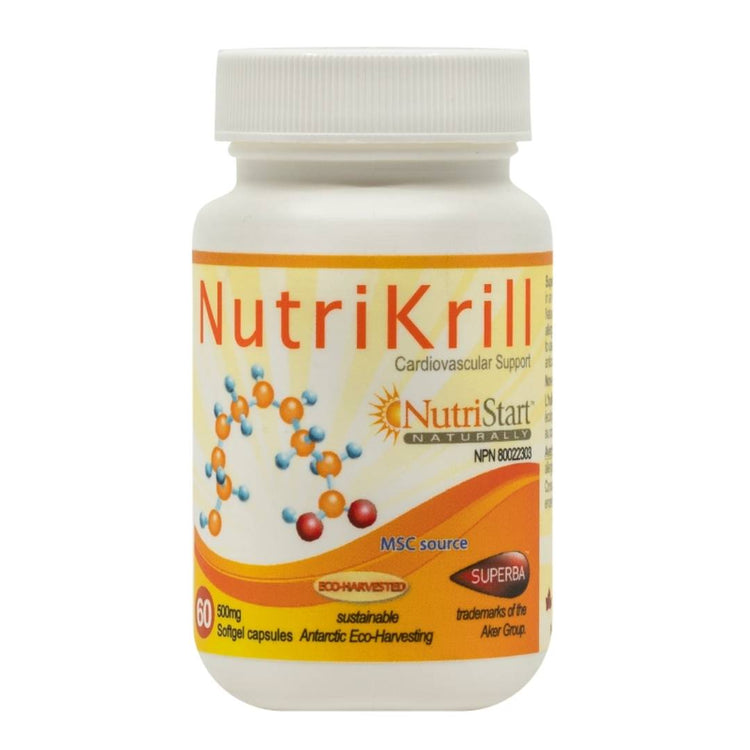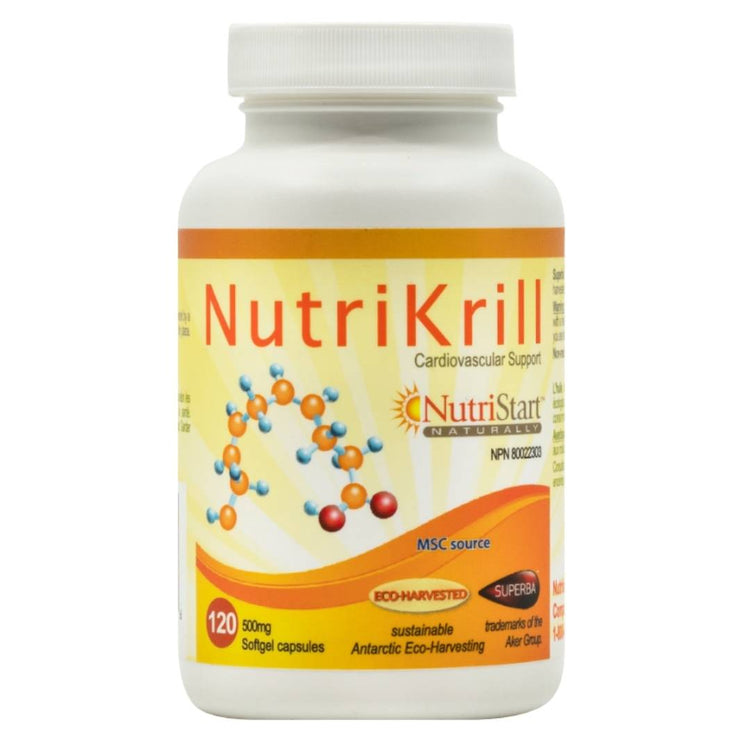 NutriStart NutriKrill (500mg)
---
Your Source for Quality Products
Proudly Canadian
Great Prices Everyday
---
NutriStart NutriKrill is an ultimate source of Omega-3, EPA, DHA and the antioxidant astaxanthin. The astaxanthin and canthaxanthin in krill oil have an antioxidant value 300 times stronger than
vitamins A and E. 
Two of the easiest ways to improve your health are to increase your intake of omega-3 essential fatty acids and antioxidants. Antioxidants and omega-3 fats are scientifically proven to support cardiovascular and heart health, immune system health, and brain health. 
BENEFITS 
Better absorption than fish oil – take 1/5 the dose.
Powerful anti-inflammatory support.
Supports heart and cardiovascular health.
NutriKrill is the only eco-harvested source of krill oil.
DOSAGE
Take 1-3 softgels with a meal or as directed by a health care practitioner. Store in a cool dry place. Keep out of the reach of children.
INGREDIENTS
500mg Krill Oil (Euphausia Superba) is ecologically harvested with full traceability from nature to consumer. 
Non Medicinal Ingredients: Glycerin, Water, Gelatin (Softgel Cap). 
DOES NOT CONTAIN
Contains no sugar, salt, starch, yeast, wheat, gluten, corn, soy, milk, egg or preservatives or artificial colouring.
CAUTIONS
People with shellfish allergy or coagulopathy, or taking anticoagulants or other medication should notify their physician and be tested prior to taking dietary supplements.