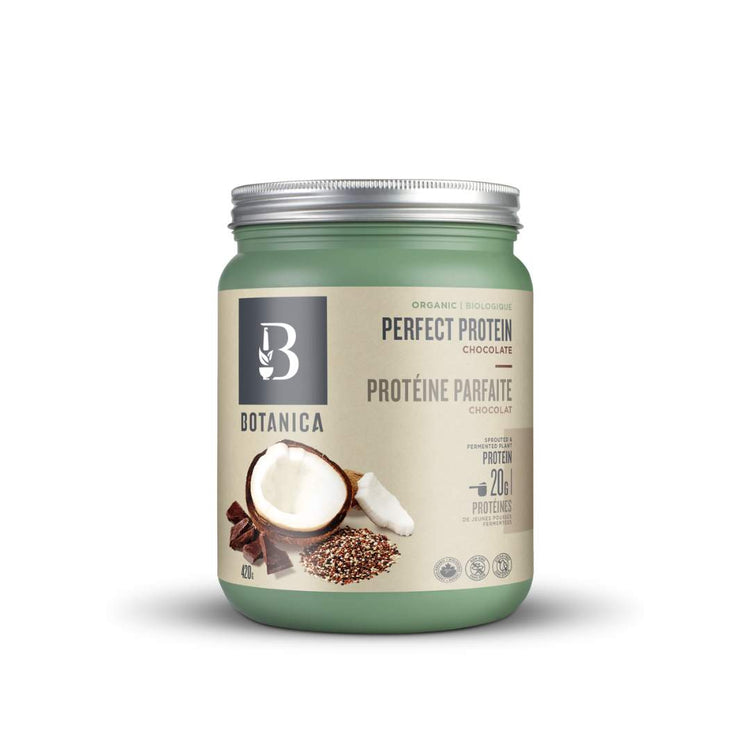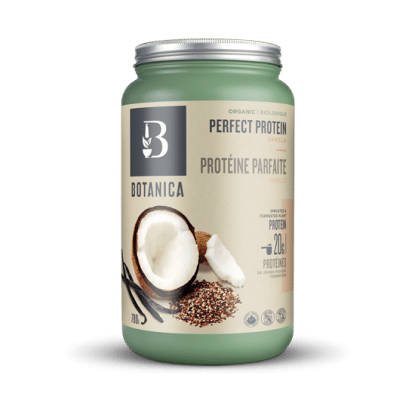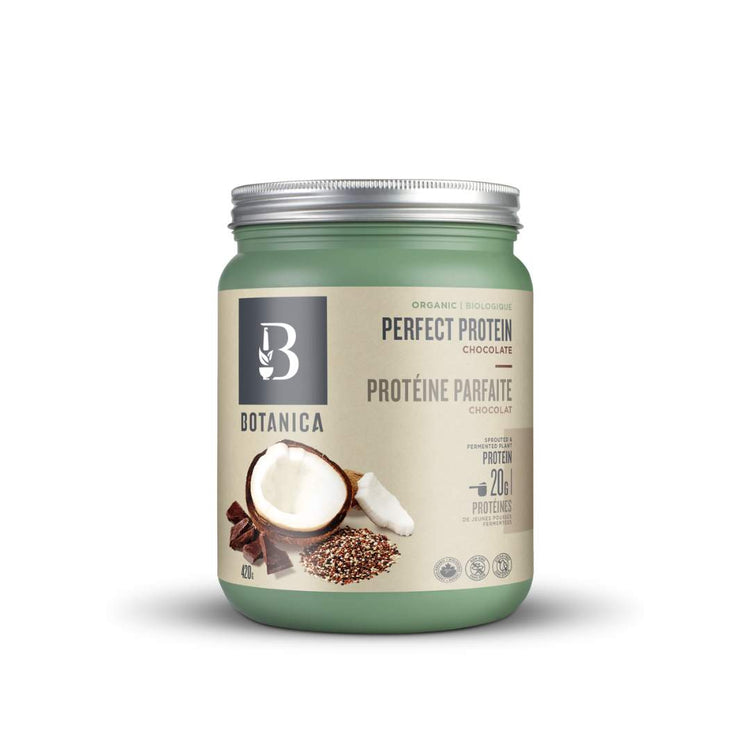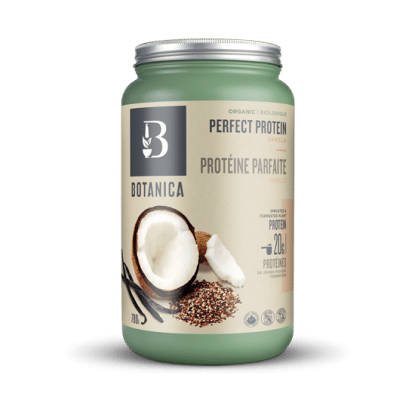 Botanica Perfect Protein Powder - Vanilla
---
Your Source for Quality Products
Proudly Canadian
Great Prices Everyday
---
Botanica Perfect Protein is a balanced protein blend of coconut, sprouted and fermented brown rice, and nutritionally-dense quinoa. With an ideal amino acid profile and 20g of protein per serving, Perfect Protein™ provides the most complete, digestible source of plant-based protein. Improved performance and absorption occur because Perfect Protein™ is packed with naturally occurring vitamins, minerals, antioxidants, healthy fats, and fibre. Plus there are no sweeteners of any kind – even stevia! 
INGREDIENTS:
Botanica perfect protein blend (organic brown rice, organic quinoa, organic coconut), organic vanilla flavour.
DOSAGE:
SUGGESTED USE: Stir one scoop (39 g) of Botanica Perfect Protein™ into 250 ml (8 oz) of water, or blend into your favourite smoothie.