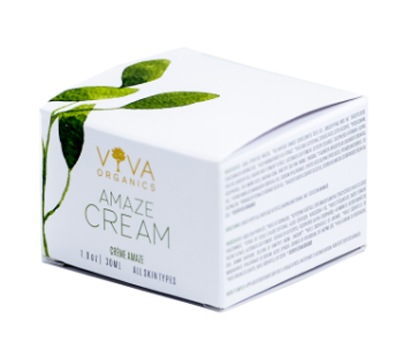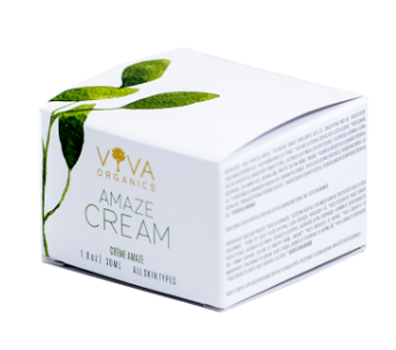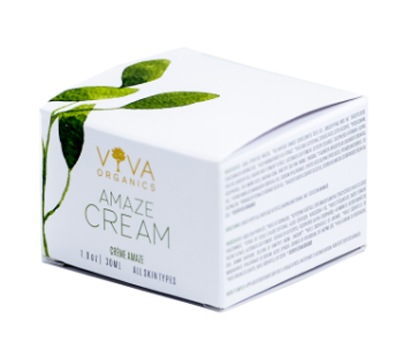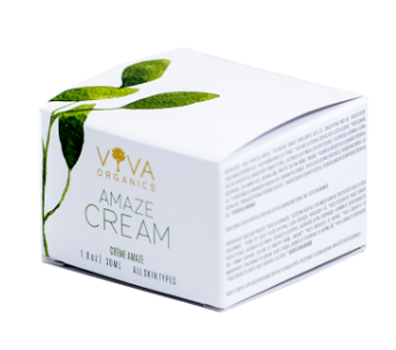 Viva Organics Amaze Cream (30ml)
---
Your Source for Quality Products
Proudly Canadian
Great Prices Everyday
---
This remarkable potent cream dramatically improves skin tone and starts to minimize wrinkles after just a few applications. The secret is in the ingredients: Amaze Cream is packed with vitamins and antioxidants as well as healing and moisturizing herbs like aloe, rosehip oil, and lavender. This special formulation also includes powerful botanical compounds like Alpha Lipoic Acid, and Hyaluronic Acid.
RECOMMENDED USE
Gentle apply all over face after cleansing and toning.
INGREDIENTS
Aqua (Purified Water), Helianthus Annus (Sunflower) Seed Oil, Emulsifying Wax NF, Triglyceride (Fractionated Coconut Oil), Aloe Barbadensis Leaf Extract, Vegetable GLycerin, Stearic Acid, Cetyl Alcohol, Rose Canina Fruit Oil (Rosehip Oil), Citrus Defense (Malic Acid, Citrus Aurantium Extract, Yucca Shidegere Extract, Ascorbic Acid, Citric Acid), Citrus Grandis (Grapefruit Seed) Extract, Glyceryl Stearate, Tocopherol (Vitamin E-Alpha Tocopherol), Silk Amino Acid, Xanthan Gum, Dimethylaminoethanol (DMAE), Dimethyl Sulfone (MSM), Tinosan, Lavender Argustfolia (Lavender Essential Oil), Citrus Nobillis (Mandarin Essential Oil), Sodium Hyaluronate, Thiotic Acid (Alpha Lipoic Acid), Potassium Sorbate, Co Enzyme Q10, Cedrus Atlantica (Cedarwood Essential Oil).