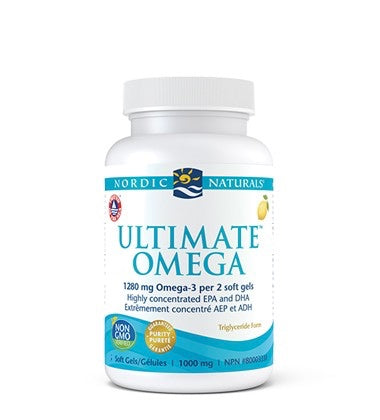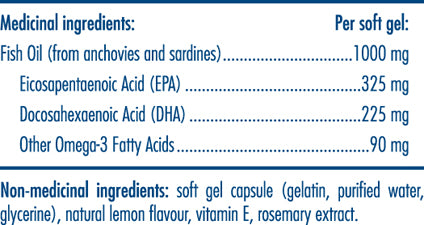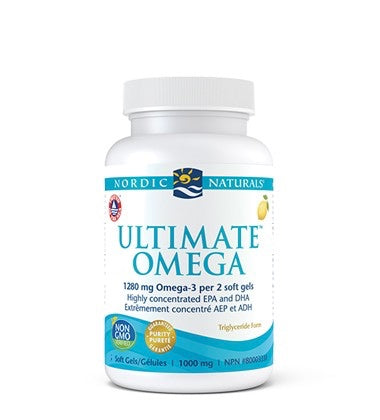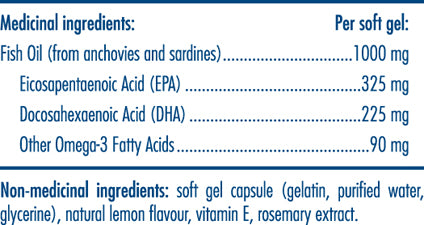 Nordic Naturals Ultimate Omega (120 Softgels)
---
Your Source for Quality Products
Proudly Canadian
Great Prices Everyday
---
QuantityOnly -2 left in stock!
Our most popular concentrate, Ultimate Omega offers support for body and mind. Without solicitation, doctors and researchers worldwide consistently choose and recommend this powerful formula.
Concentrated Ultimate Omega delivers more omega-3s per serving than most other omega-3 products, and helps to support cardiovascular health, cognitive health, and brain function, and helps to reduce serum triglyceride levels.
Double-strength EPA+DHA for increased omega-3 benefits in fewer soft gels
This means you get more health benefits in a smaller serving
Helps to support and maintain cardiovascular health and
brain function
Promotes healthy mood balance
Surpasses strict international standards for purity and freshness
Suggested Use:
Two soft gels daily, with food, or as directed by your health care professional.
Non-medicinal Ingredients:
soft gel capsule (gelatin, purified water, glycerin), natural lemon flavour, vitamin E, rosemary extract.