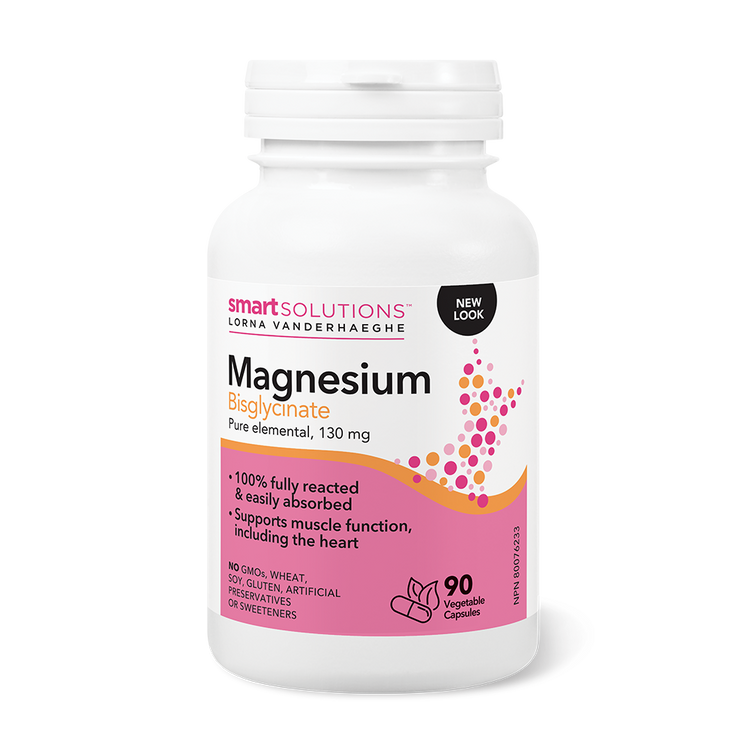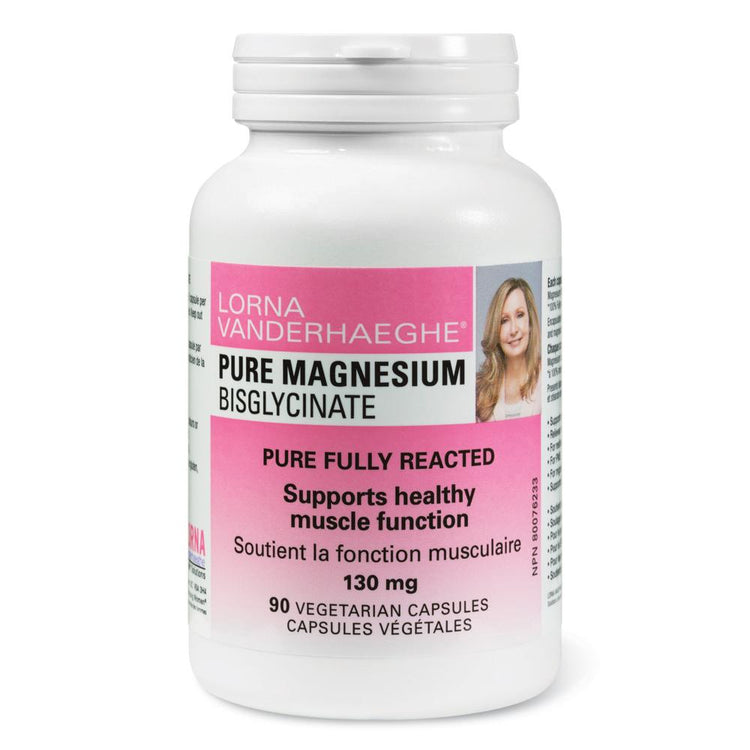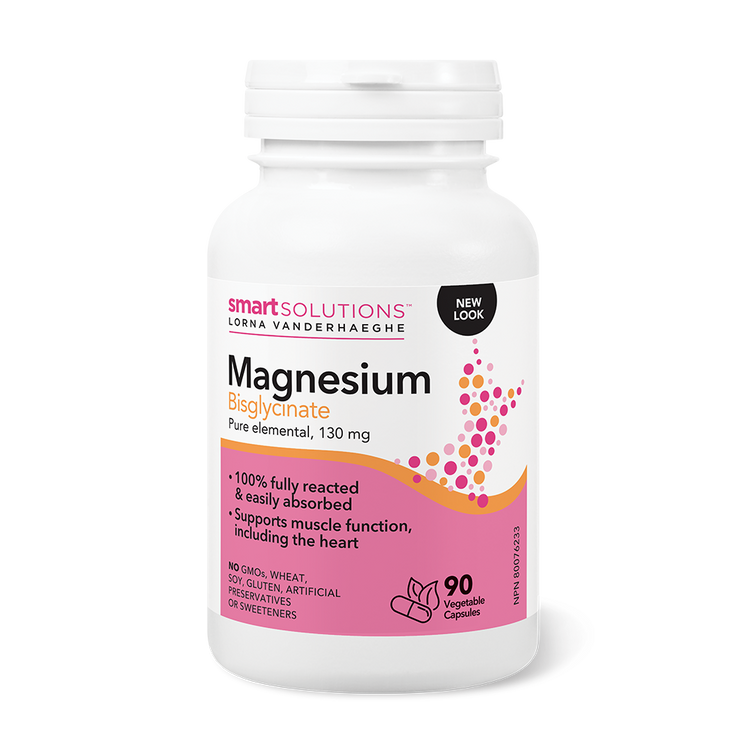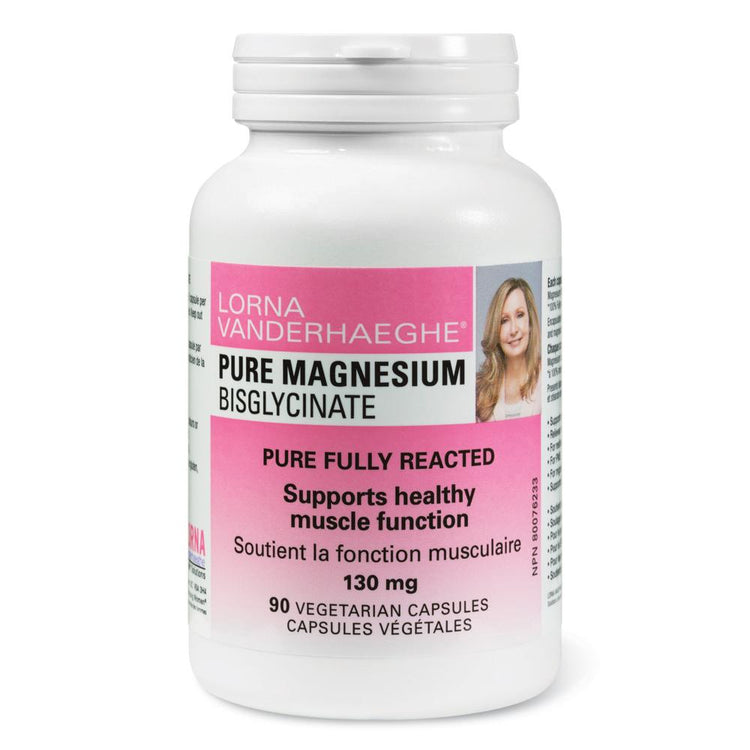 Smart Solutions Magnesium Bisglycinate (90 VCaps)
---
Your Source for Quality Products
Proudly Canadian
Great Prices Everyday
---
Helps you sleep
Supports the heart, nervous system and cellular energy
Relieves muscle cramps, twitching eyelids, restless legs
Calms irregular heartbeat
Reduces the pain of fibromyalgia, PMS, endometriosis
Reduces high blood pressure
Reduces duration and frequency of migraines
For anxiety and depression
For mood
For ADHD
Magnesium bisglycinate is an essential mineral needed for more than 300 enzymatic reactions in the body. This mineral is required for the formation of healthy bones and teeth, protein and fatty acid formation, activating B vitamins, supporting muscle activity, nerve transmission, relaxing blood vessels, clotting blood, temperature regulation and ensuring intestinal mobility also called bowel movements.
Magnesium bisglycinate is magnesium bound to the amino acid glycine. This binding makes the magnesium highly absorbable. For example you would have to take 4 times the amount of magnesium citrate to get the equivalent amount of magnesium bisglycinate. The bisglycinate form of magnesium does not require stomach acid for absorption as it passes into the cell via its amino acid transport, which means even those with poor digestion or absorption get the benefits. Magnesium bisglycinate is an excellent choice for aiding those with depression, anxiety or migraine headaches.
Ingredients: 
EACH CAPSULE CONTAINS:
| | |
| --- | --- |
| Magnesium (elemental magnesium bisglycinate) | 130 mg |
This product does not contain irradiated rice flour, artificial preservatives, colors or sweeteners; no corn, dairy, gluten, GMOs, soy, wheat or yeast. VEGAN-FRIENDLY. GLUTEN-FREE.