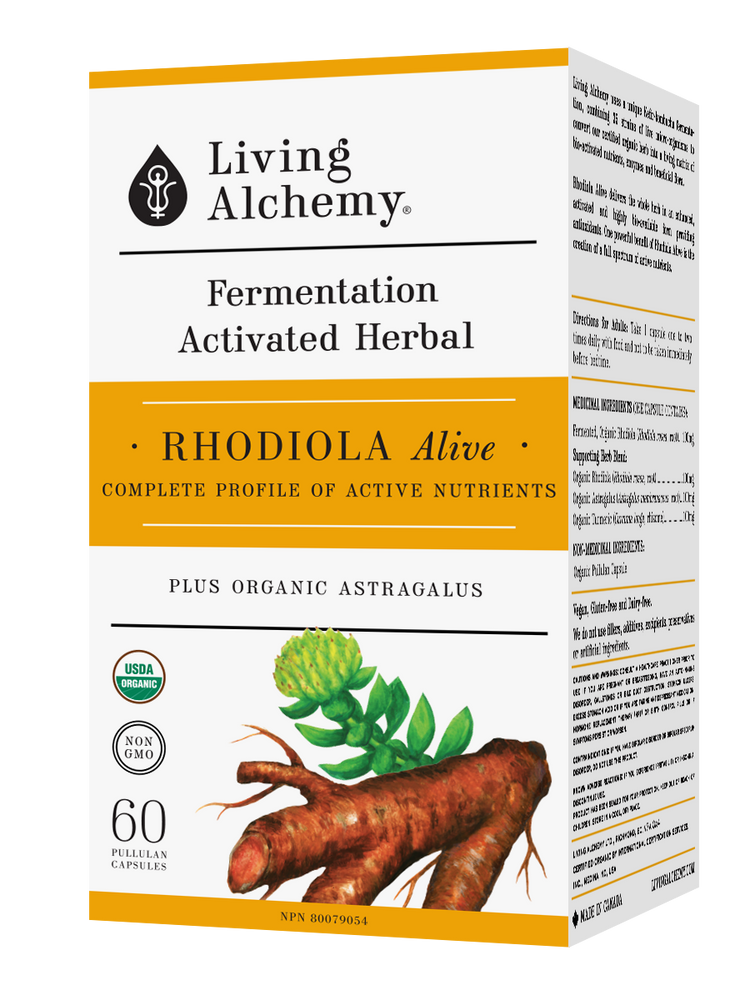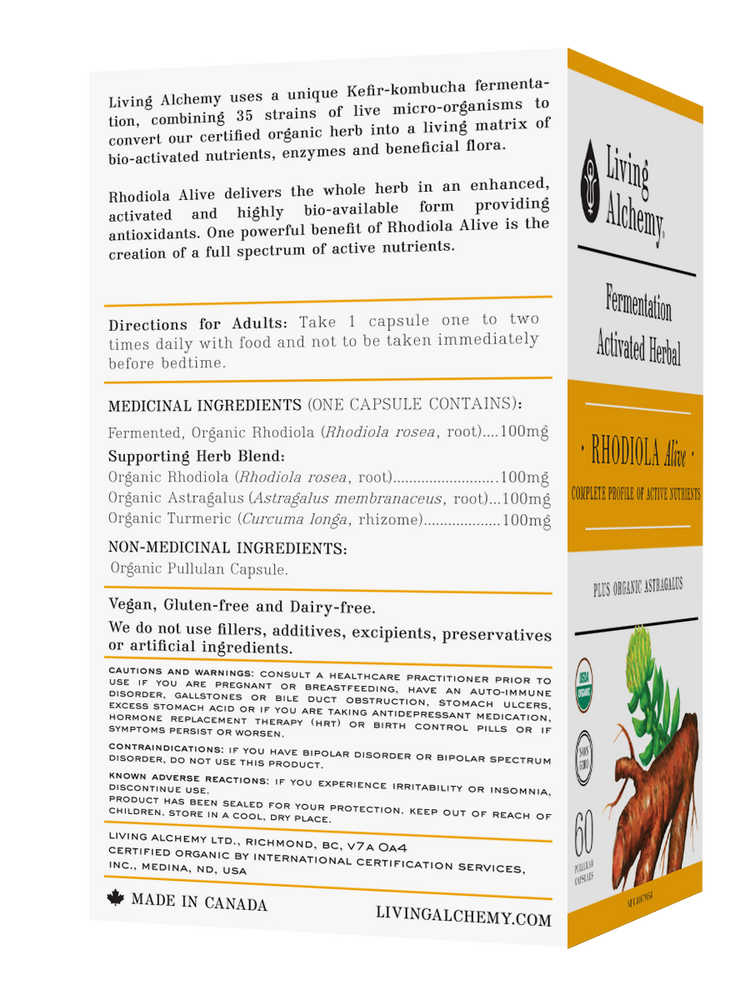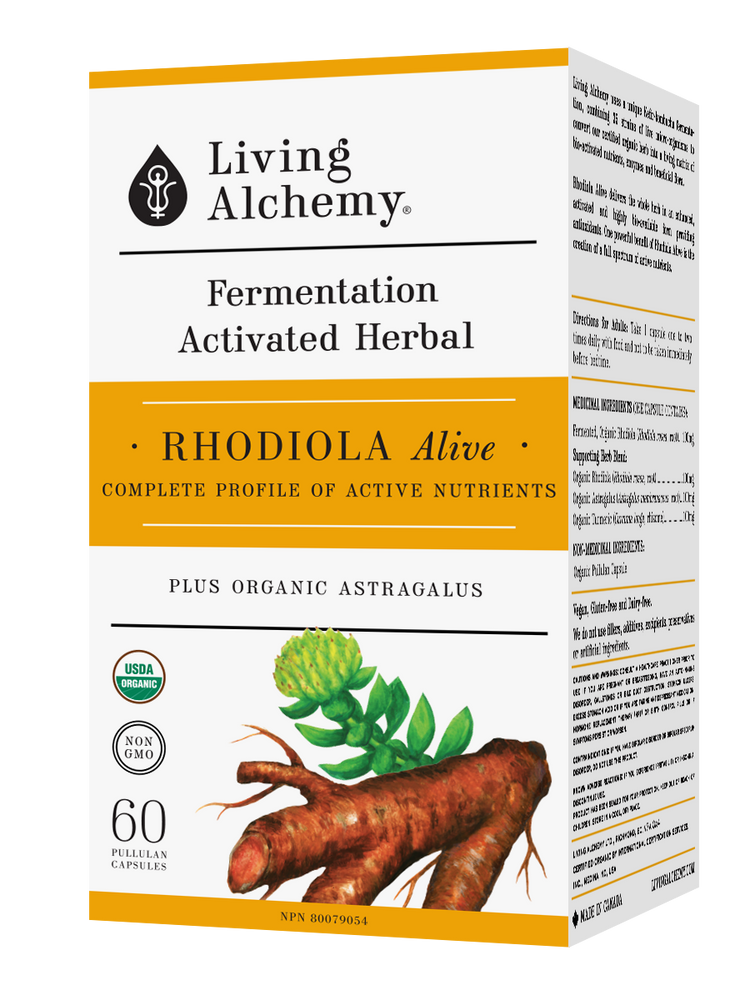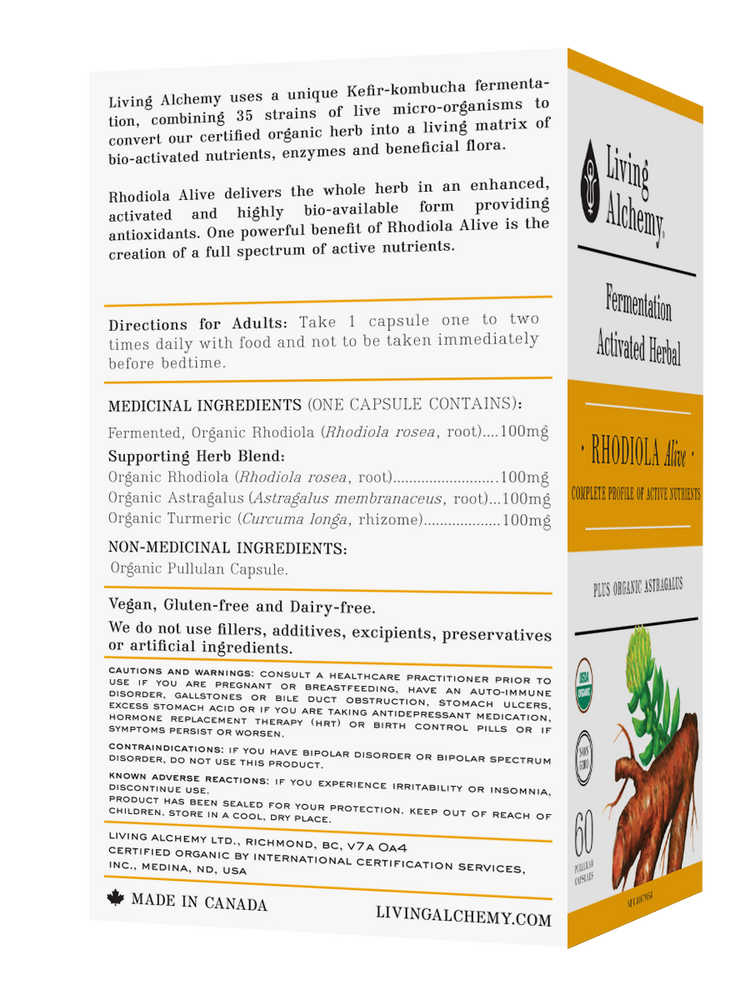 Living Alchemy Rhodiola Alive (60 VCaps)
---
Your Source for Quality Products
Proudly Canadian
Great Prices Everyday
---
Living Alchemy uses the ancient art of fermentation to activate rhodiola into its superior form for Rhodiola Alive. We ferment our finest organic rhodiola using a month long fermentation containing 35 select species of micro-organisms from kefir and kombucha cultures. This activation delivers the complete synergy of the herb within a living food matrix for exceptional vitality and bio-availability.
INGREDIENTS:
Fermented, Organic Rhodiola 100.0mg
Supporting Herb Blend:
Organic Rhodiola 100.0mg
Organic Astragalus 100.0mg
Organic Turmeric 100.0mg
Non-medicinal Ingredients:
Pullulan Capsule
DOSAGE:
Take 1 capsule one to two times daily with food and not to be taken immediately before bedtime.
PRECAUTIONS:
Consult a healthcare practitioner prior to use if you are pregnant or breastfeeding, have an auto-immune disorder, gallstones or bile duct obstruction, stomach ulcers, excess stomach acid or if you are taking antidepressant medication, hormone replacement therapy (HRT) or birth control pills or if symptoms persist or worsen. If you have bipolar disorder or bipolar spectrum disorder, do not use this product. If you experience irritability or insomnia, discontinue use.