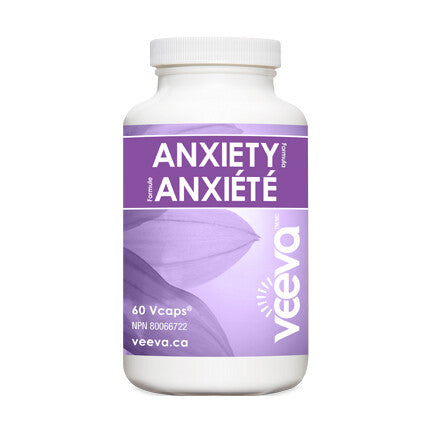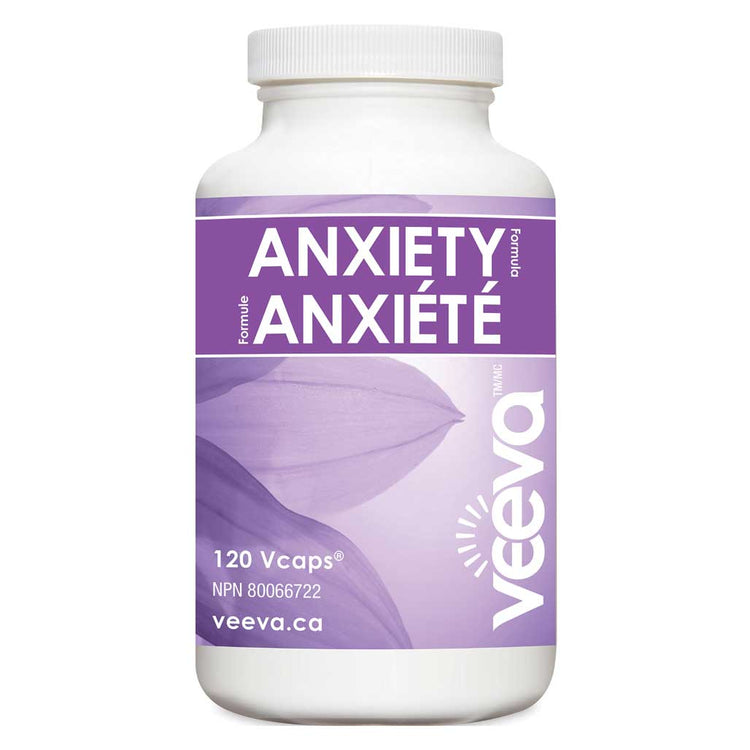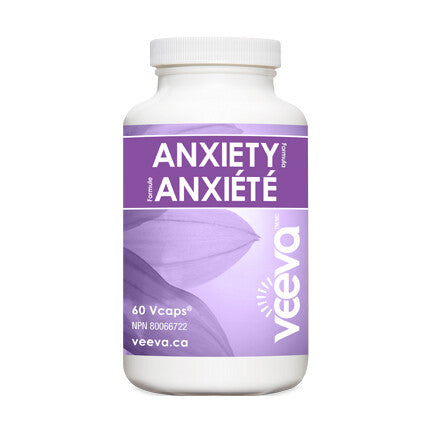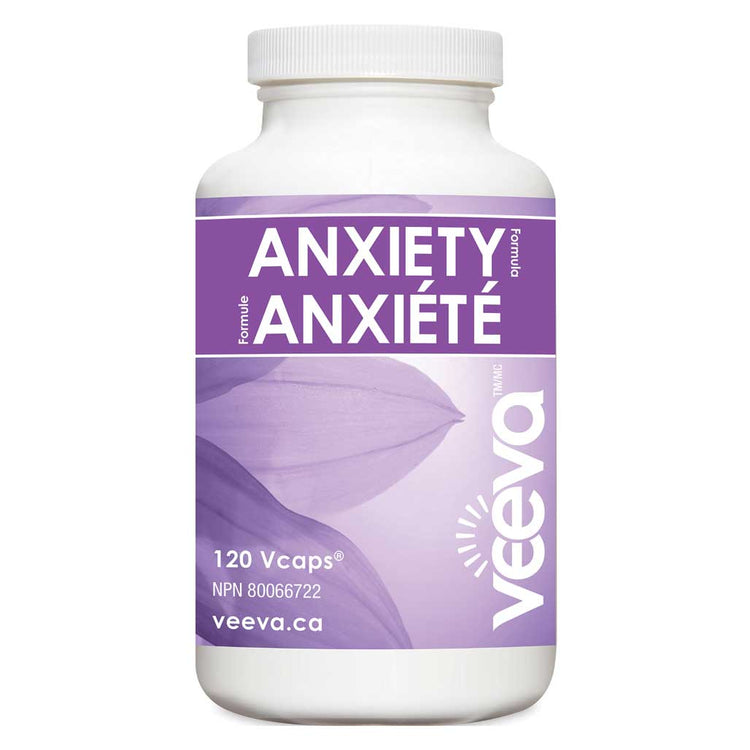 Veeva Anxiety Formula
---
Your Source for Quality Products
Proudly Canadian
Great Prices Everyday
---
Taking drugs to treat anxiety can cause side effects that, ironically, can create even more anxiety. Our Anxiety Formula is the first product of its kind to be licensed specifically to treat for anxiety. With only 2 capsules per day, Veeva Anxiety Formula helps relieve anxiety by reducing the severity of the five most common components of anxiety.
Relieves anxiety
Reduces nervousness
Improves relaxation
Promotes mental focus
Strengthens resistance to stress
INGREDIENTS:
Each vegetable source capsule contains:
Ashwagandha 200 mg
(Withania somnifera) root, 10:1 extract (2,000 mg*)
Cereboost American Ginseng 100 mg
(Panax quinquefolius) root, 4:1 extract (400 mg*)
Holy basil 100 mg
(Ocimum tenuiflorum) leaf, 10:1 extract (1,000 mg*)
Passionflower 100 mg
(Passiflora incarnata) flower, 4:1 extract (400 mg*) 
Theanine 100 mg
(L-theanine)
* Equivalent to dry form.
Non medicinal ingredients: brown rice bran, magnesium stearate, hypromellose.
DOSAGE:
Recommended dose (adults):  Take 2 capsules once daily, with or without food.
PRECAUTIONS:
Consult a health care practitioner if you have a heart condition; diabetes; psychological disorders and/or conditions such as acute anxiety; or if you take any prescription medication. Consumption of alcohol or medications with sedative properties is not recommended. Hypersensitivity to Passionflower has been known to occur; in which case, discontinue use. Some people may experience drowsiness. Exercise caution if involved in activities requiring alertness. If you are pregnant or breastfeeding, do not use this product.