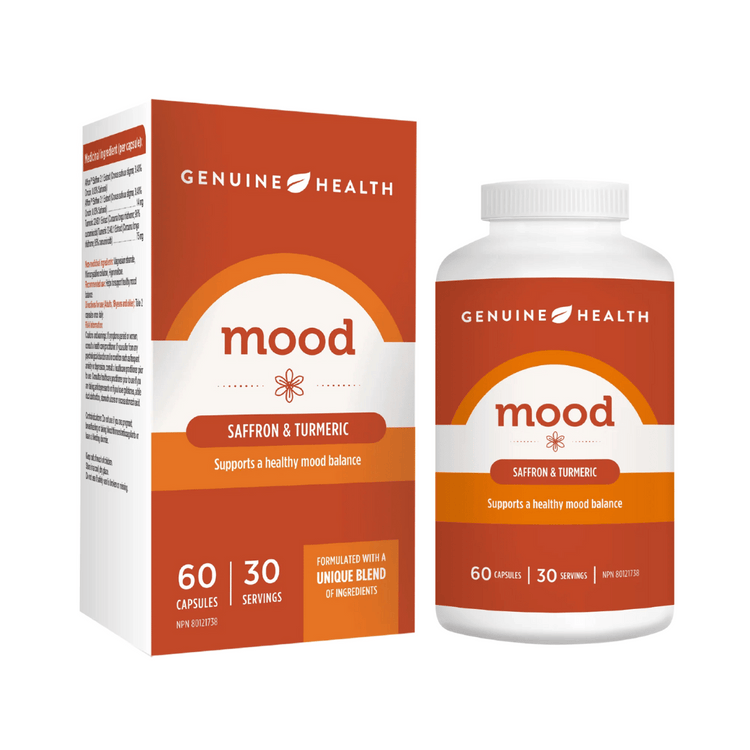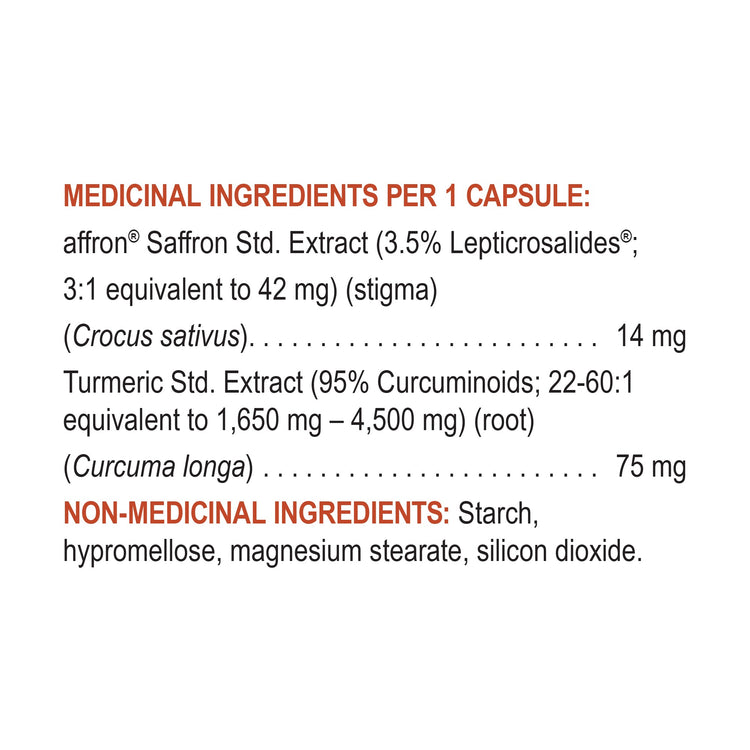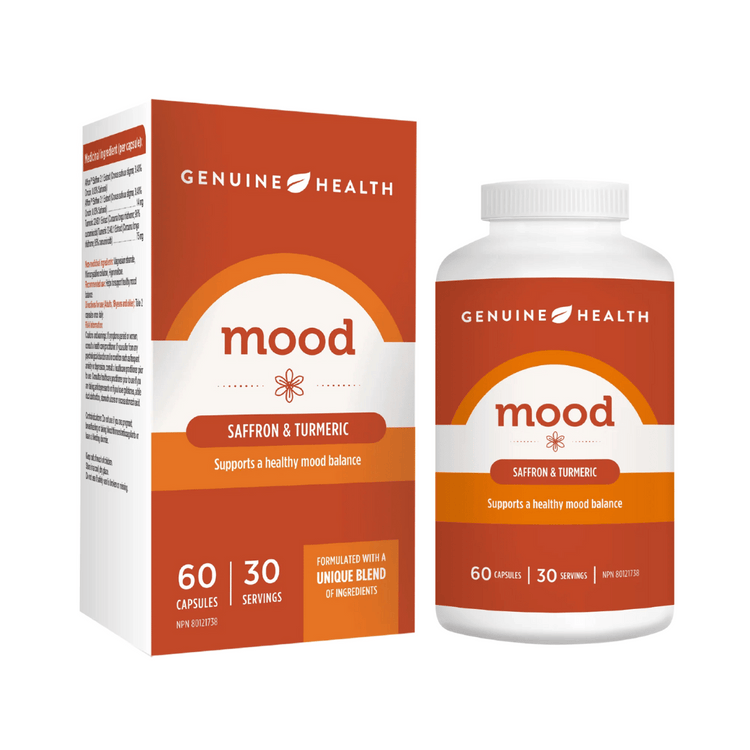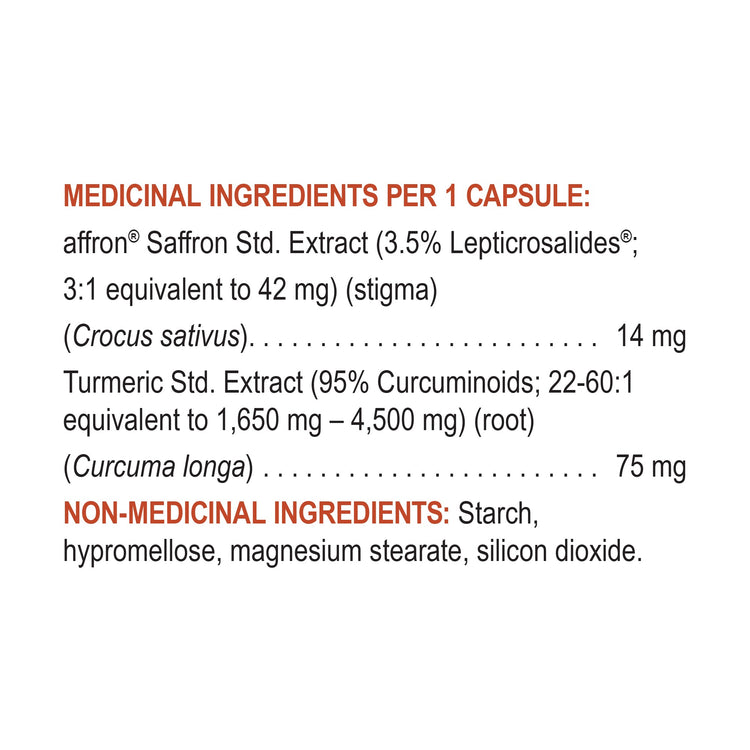 Genuine Health Mood w/ Saffron & Turmeric (60 Caps)
---
Your Source for Quality Products
Proudly Canadian
Great Prices Everyday
---
mood by Genuine Health offers an effective and natural way to balance your moods and keep you feeling uplifted. We've included unique, powerful and research-proven ingredients including saffron and turmeric to help you take on your days with a more positive mental outlook.
Saffron (affron®), also known as the "sunshine spice", has research-proven mood-balancing effects and has been used for thousands of years in traditional medicine. Numerous studies have explored the possible beneficial effects Saffron has on neurotransmitters like dopamine and serotonin, both of which contribute to a balanced mood.
We've also include Turmeric, a powerful antioxidant used in herbal medicine as an anti-inflammatory, that works to fight oxidative stress so your body can focus on bringing back better moods. Our unique and research-proven combination of Saffron and Turmeric work together to provide results you can feel, so your good moods can lead to even better days.