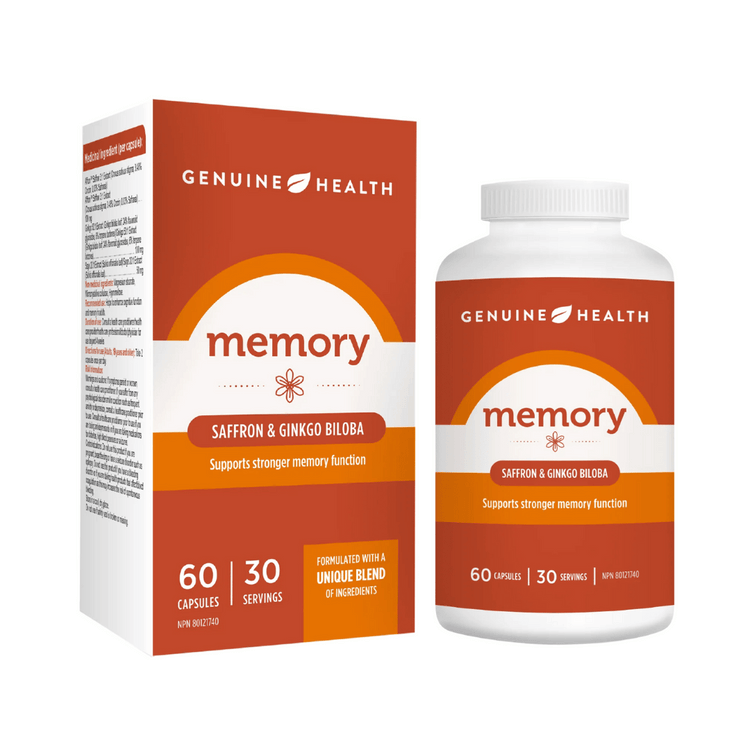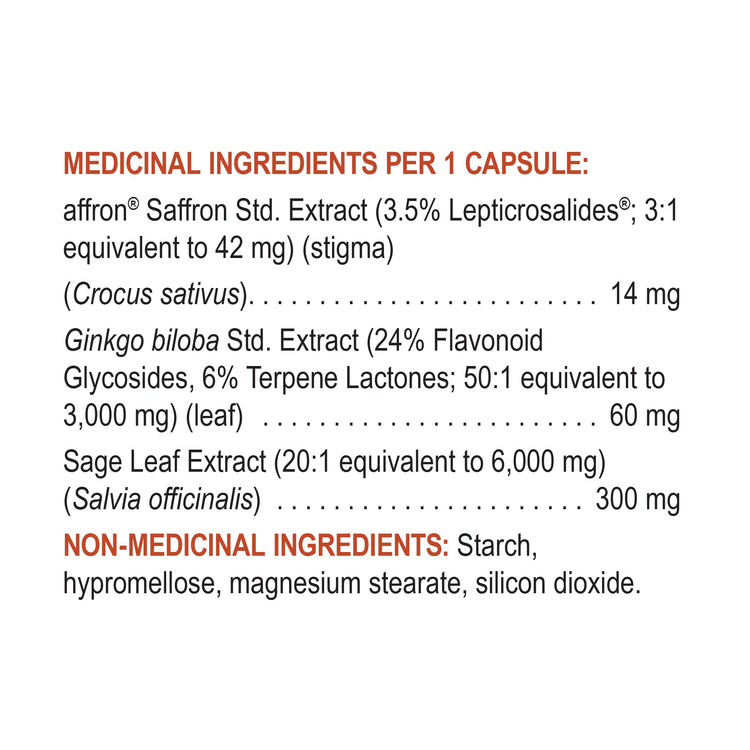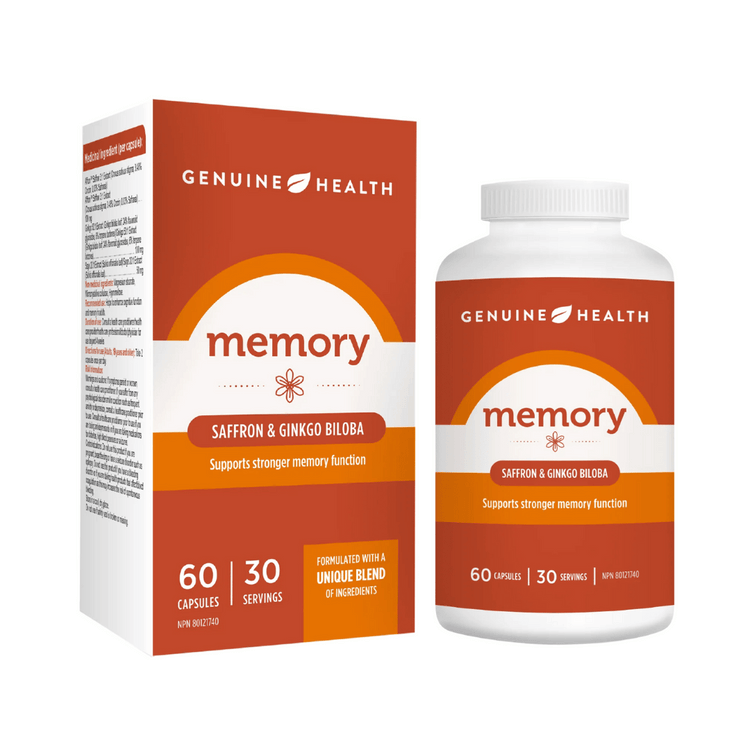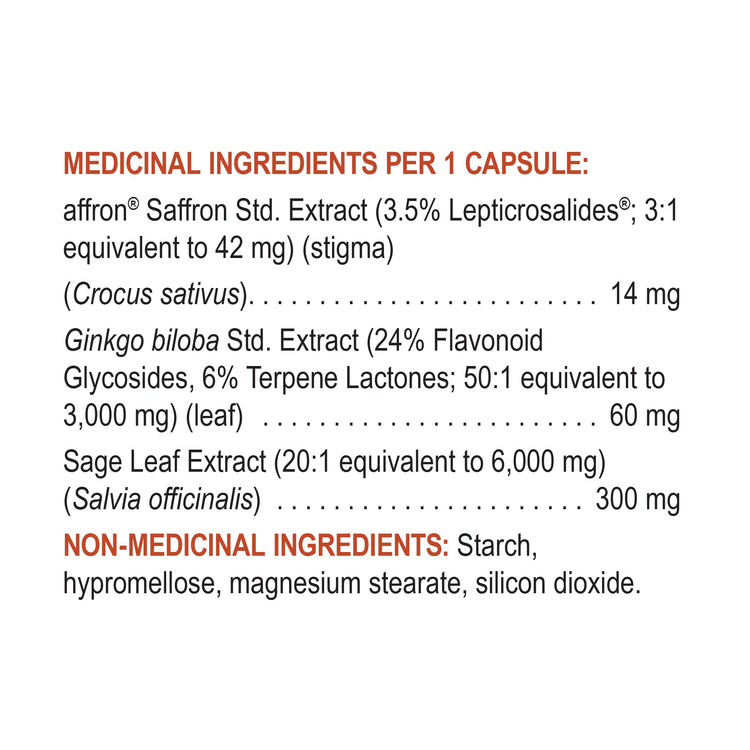 Genuine Health Memory w/ Saffron & Ginkgo Biloba (60 Caps)
---
Your Source for Quality Products
Proudly Canadian
Great Prices Everyday
---
Genuine Health memory has been designed to support your brain health (cognition), sharpen your thinking and strengthen your ability to remember. Many factors can lead to brain fog and forgetfulness, including aging, high stress levels and fatigue.
We've included a powerful combination of saffron, sage and ginkgo biloba, that actively work to support your short and long-term memory function. With consistent use, memory will bring you results that you'll remember.
Learn new things and problem-solve with more ease, while feeling more productive and prepared to take on your busy days. This is an excellent way to simultaneously support your cognitive health and promote better memory.